When it comes to window replacement, there are two main types of installation in Canada today.
Full-frame installation: With a full-frame (tear-out) installation, your old window gets removed completely, down to the studs surrounding it. This allows the window installers to address any issues with moisture or rotting wood. Your custom window comes with new jambs, exterior brick moulds, and interior trim.
Retrofit installation: In a retrofit (insert) installation, new windows get inserted into your existing frames. The jambs also remain untouched. Aluminum capping is generally used on the outside to cover up rather than replace the existing brickmould.
Retrofit installations are a much cheaper option than a full-frame replacement. A full-frame installation, however, is much more thorough and addresses all the issues with the windows themselves and the structure around it. It is very rare that an existing frame in old windows doesn't have moisture damage around it. Therefore a tear-out is required with most windows, as a retrofit would not resolve these problems, but merely be a cosmetic fix.
On average, full frame replacement costs 10-15% more than a retrofit installation.
How different window styles affect the cost of a replacement
Just like there are two types of installation, there are also two types of windows: crank windows and sliding windows
Crank windows come in casement or awning style. These windows are operated by a crank mechanism and open away from the frame. An important feature of modern crank windows is that the operable part is surrounded by a compression seal. When these windows are closed, the compression seal makes an airtight unit and offers superior energy efficiency.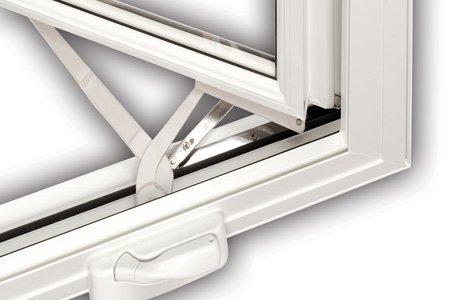 Sliding windows can either come in a hung, or horizontal slider. The operable part of these windows moves inside the frame and is operated by hand. Unlike crank windows, sliders usually have weather stripping at the point where the sash meets the frame. Weather stripping is not as efficient as a compression seal.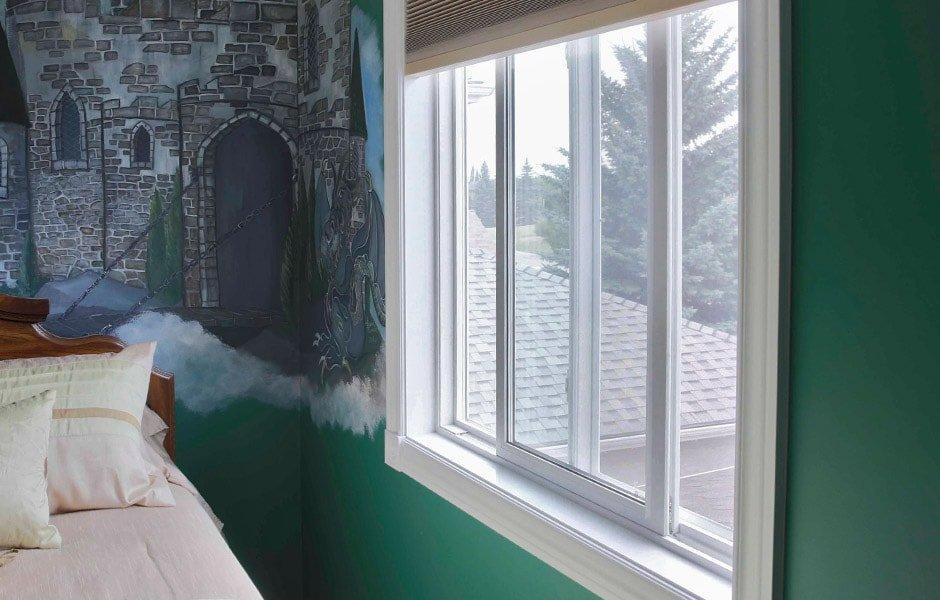 As you may have guessed, crank windows are more expensive when compared to sliding windows. It is still possible to get comfortable levels of efficiency from sliders, but casement windows are considered to be the best-performing windows on the market.
Double pane vs. triple pane windows
Do you really need triple pane windows?
In part, the answer depends on where you live. Canada is divided into three distinct climate zones. Windows have to have a certain energy rating (ER) to qualify for each zone. Triple pane windows generally have higher ER ratings than double pane, and, therefore, qualify for more areas in Canada.
If you're considering financing your project, you also may have to go the triple pane route. In Manitoba for example, the Hydro Home Energy Efficiency Loan approves financing only for triple pane units, as of this year.
But even though double pane windows are generally less efficient, it is still possible to maximize their performance through the addition of optional features.
How additional features affect the cost of your new windows
Advances in technology over the last several decades have allowed for additional features to be added to your windows, to improve their performance.
Low-E coatings: Low-emissivity coatings significantly reduce heat loss from your home, and prevent Harmful UV rays from fading or damaging your interior.
EnerEDGE Insulating Glass (IG) Spacer Used to join glass panes together into a unit, traditionally the spacer was made from aluminum or metal. Today, spacers are manufactured from a synthetic elastomer. These new spacers not only improve the efficiency of the insulated glass unit but also help reduce outside noise.
Gas-fills: Most insulated glass units in vinyl windows are filled with gas rather than air. Gas fills further improve efficiency, reduce heat loss, and decrease condensation. Triple pane windows have an advantage because the extra pane can be used for more gas fill, resulting in even better performance.